"Inspiration comes, where thought is saturated in emotion, and emotion is imbued with sense."
As I researched Nikolai Medtner (1879 – 1951), I came across this quote out of his book "The Muse and the Fashion, being a defence of the foundations of the art of music"  from 1935:

So I decided, I'd respect his view of things and not talk so much about him personally.
In my opinion, Medtner is a truly great composer with amazing harmony and form skills, and should not be on our "list" at all. The good thing is that his music is slowly gaining popularity and well deserved recognition again.
There are a few places on the net to read about Medtner, my favorite is  Medtner.org.uk, where you can read, look and above all listen to lots and lots of his music. I'll leave you with another quote of his.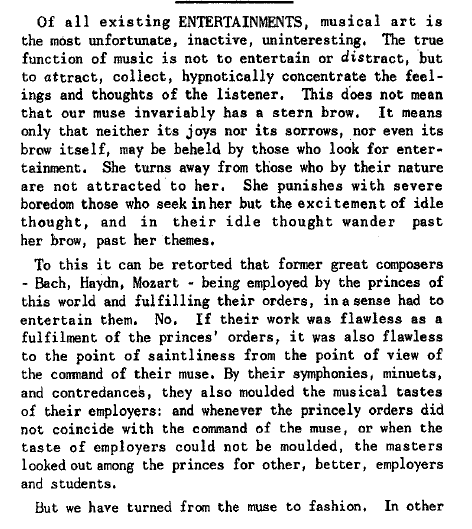 (Visited 348 times, 1 visits today)