"Like children, women have no idea of obstacles, and their willpower breaks all barriers. Mademoiselle Holmès is a woman, an extremist."Camille Sain-Saens
…Camille Saint-Saëns once wrote about the french-irish composer Augusta Holmès (1847-1903) in the journal "Harmonie et Mélodie".
Maybe it was because she never said yes any of the times he asked her to marry him.
Yet another female composer not allowed to study at a conservatoire, she privately studied with César Franck, who was also in love with her. She must have been a fascinating woman, and reportedly had many liaisons and affairs. But she lived unmarried with the poet Catulle Mendès, who, during the ten years of their relationship, fathered her five children.
Inspired by Wagner, she wrote the text to most of her songs, operas, vocal symphonies and oratorios herself. Commissioned for the centennial of the french revolution she wrote her "Ode triomphale" with over 1300 participants in choir and orchestra. She was considered a "political" composer; having composed symphonic poems as "Pologne" and "Irlande".
On this famous picture of Renoire, we can see her three daughters.(Les filles de Catulle Mendès)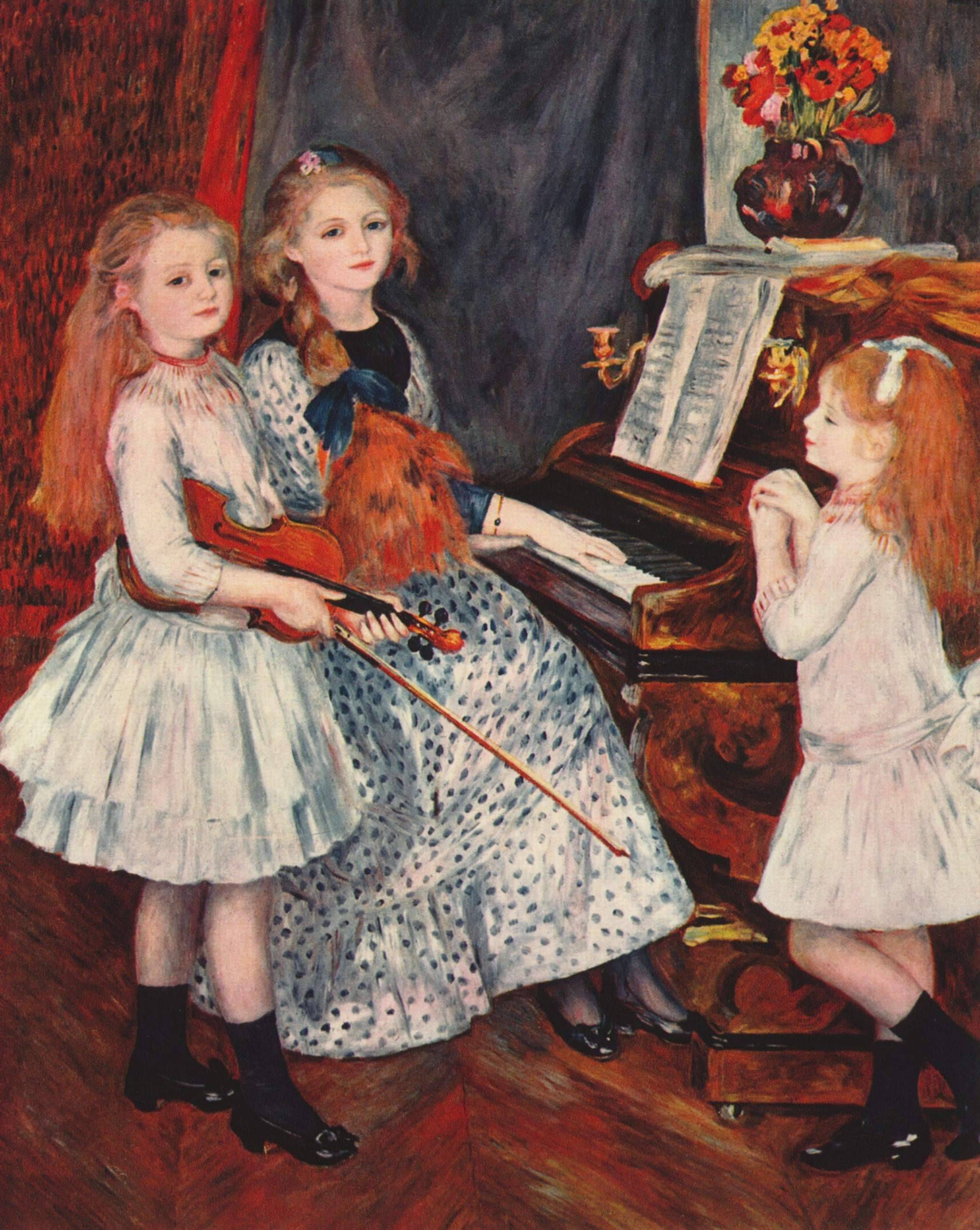 (Visited 510 times, 1 visits today)